Cat Kana
Project Designer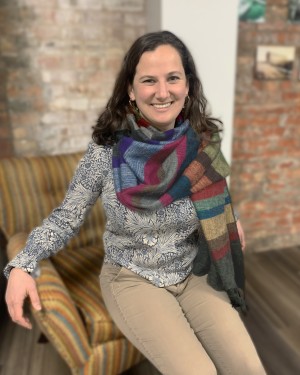 Education & Associations
Evergreen State College, Olympia, Washington, Bachelor's Degree in Environmental Studies and Community Development
Cornell University, Ithaca, New York, Masters Degree in Landscape Architecture
I joined the Appel Osborne team
excited to learn all the nuts and bolts of drafting and designing and especially to work with a firm with so much storm water experience.
My goals are
to know that at the end of my career I have helped people form a connection with their environment.
Words to live by
"It is not enough to weep for our lost landscapes, we have to put our hands in the earth to make ourselves whole again. Even a wounded world is feeding us. Even a wounded world holds us, giving us moments of wonder and joy. I choose joy over despair. Not because I have my head in the sand, but because joy is what the earth gives me daily and I must return the gift." - Robin Wall Kimmerer
In addition to Landscape Architecture, I enjoy…
building communities, psychology, cooking and eating, dancing, exercise, and being outside as much as possible.