Julia Graziano
Project Manager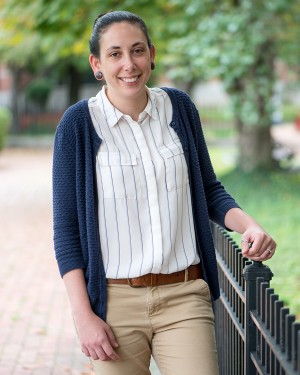 Education & Associations
Morrisville State College, Morrisville, New York, Horticulture Associates Degree in Applied Science, 2011
State University of New York, College of Environmental Science and Forestry, Syracuse, New York, Bachelor's Degree in Landscape Architecture, 2017
I joined the Appel Osborne team
as an intern while working toward my bachelors degree in Landscape Architecture.
My goals are
to learn as much as I can and become licensed.
Words to live by
"Keep the wind to your back and the sun on your face." -Jenny Lewis
In addition to Landscape Architecture, I enjoy…
fishing, walking in the woods, and going to concerts.