Elizabeth Bogart
Project Manager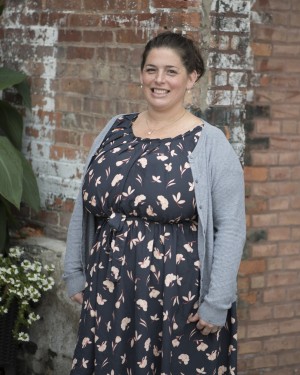 Education & Associations
Onondaga Community College, Syracuse, New York, Associates Degree in Architectural Technology, 2014
State University of New York, College of Environmental Science and Forestry, Syracuse, New York, Bachelor's Degree in Landscape Architecture, 2017
I joined the Appel Osborne team
straight out of SUNY ESF after a return to school to change careers.
My goals are
to leave a lasting positive mark on my children's lives, live a happy, rewarding life, and not trip over my own two feet.
Words to live by
"Well behaved women seldom make history." - Laurel Thatcher Ulrich
"To succeed in life, you need three things: A wishbone, a backbone, and a funny bone." -Reba McEntire
"Why fit in when you were born to stand out?" -Dr. Seuss
In addition to Landscape Architecture, I enjoy…
auctions, hiking, camping, spending time with my family, and helping others in my community.